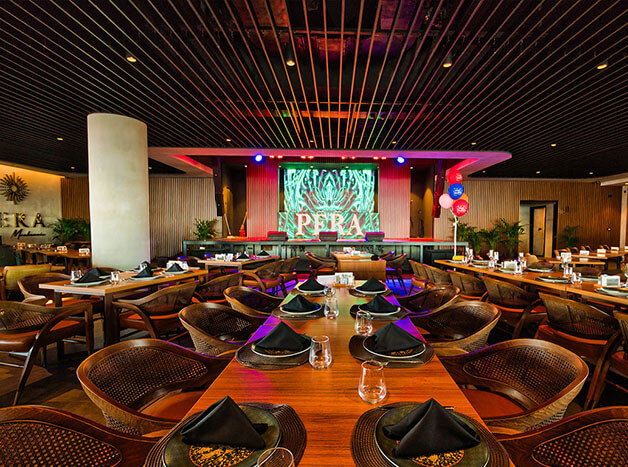 Pera Mackenzie has it all.
Pera Mackenize Restaurant, located in Iskele area, which has a perfect location on the sandy shores of Northern Cyprus, offers unique tastes to its valued guests, accompanied by a panoramic view of the Mediterranean with its sparkling turquoise sea stretching out in front of you.
Pera Mackenzie Restaurant; It turns the passion for meat into a delicious invitation with its dry-aged meats that you can see in the climate-controlled showcase, as well as the delicious dishes you choose from the menu. The menu designed with a refined selection of seafood makes a difference with the choices you can make from the aquarium.
You can have breakfast with your family at a large table, choose snacks from the snack menu or enjoy a romantic dinner with its stylish decoration, exquisite view and delicious tastes. Pera Mackenzie has it all.
DRESS CODE : As a fine dining restaurant we do not allow flip flops and beach wear in the evening, we also don't accept male guests wearing vest tops.
Breakfast Weekdays 09:00 AM - 12:00 PM Weekend 09:00 AM - 13:00 PM
Snack Menu 11:00 PM - 06:30 PM
Dinner 07:00 PM - 11:00 PM
Lounge Bar 10:00 PM - 02:00 AM
Pera Mackenzie Restaurant
With the sparkling turquoise sea stretched out before you, it is easy to relax and enjoy into the experience.
Timeless and Iconic
Pera Mackenzie Restaurant features a creative menu designed by an excellent kitchen team. The team enhances traditional delicious with timeless and iconic dishes.
Gastronomic Excellence
The kitchen concept of Pera Mackenzie Restaurant brings a modern interpretation to traditional Mediterranean flavors and world cuisine with bold, fresh flavors, organic local products and innovative sharing plates.
Overlooking the Mediterranean
Pera Mackenzie Beach is located in North Cyprus with breath-taking views of the Iskele, in an enchanting setting that allows the guest to live an unforgettable experience.
Pera Mackenzie Beach
A place to feel both rested and inspired
Pera Mackenzie Beach is an elegant haven.
Pera Mackenzie Beach is the unique with its location and service concept. Set in a simply stunning location with spectacular sea views, the laid-back and luxury beach perfectly harmonizes with the natural environment.
What could be better than a day enjoying the sun and sea, an evening spent indulging in fresh cuisine and drinks, and a night spent dancing in the stars? We are sure it will be an experience you will never forget.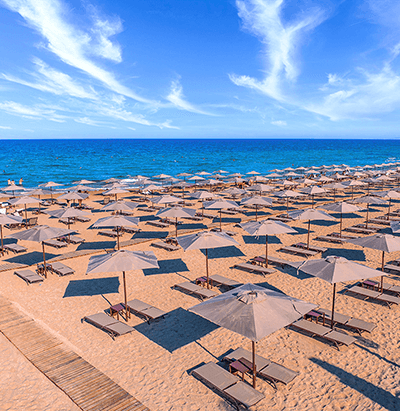 Pool Sunbed
A shaded respite from the heat, Pera Mackenzie pool sunbeds are perfect for lounging on the daybeds think, with the shimmering hues of the Mediterranean the ideal harmony.
Kick back and relax to the smooth sounds of a carefully curated playlist, or let yourself drift off to sleep as a massage therapist works their magic in the Seabreeze.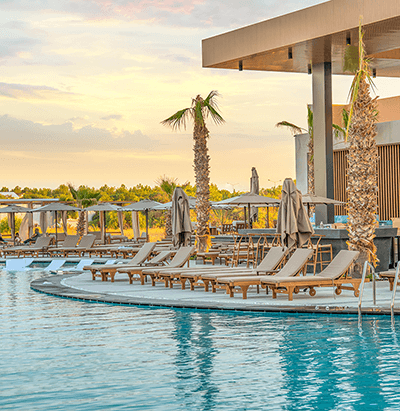 Pera Mackenzie Pool Cabanas
Pera Mackenzie pool cabanas are an elegant and laid-back hot spot for those in need of a luxurious break in the sun. This cabana's chic interior and daybeds are offer unique comfort.
Just relax and choose special flavors from the Pera Mackenzie gourmet food and beverage menu.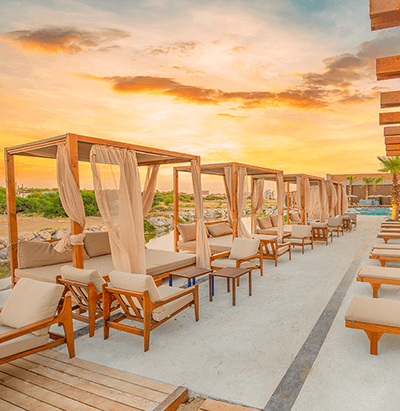 Beach Sunbed
If you can't stand being away from the beach for even a minute, be sure to sunbed.
You can enjoy the sunshine with this stylish compfortable sunbeds, which offer beach classics like burgers, snacks, pizza, salads and sandwiches, as well as smoothies, juices and of course cocktails!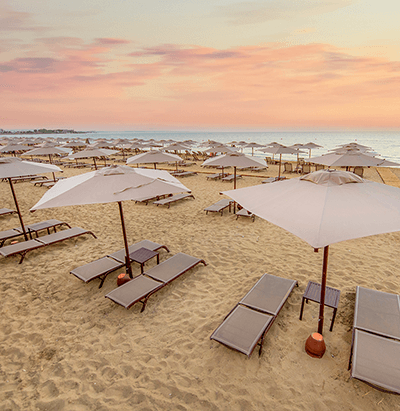 Events
Dream Events in Pera Mackenzie Beach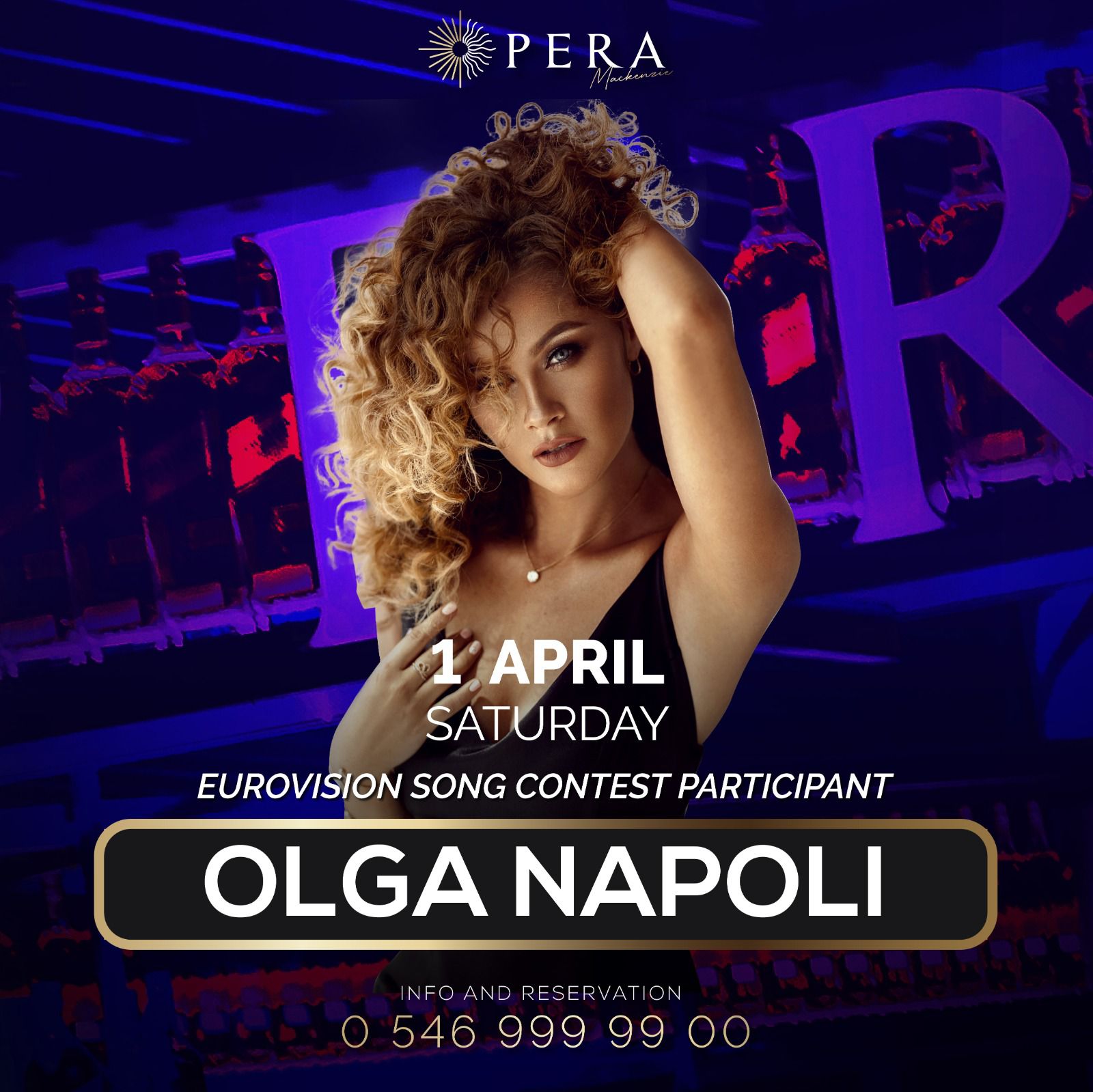 Saturday, 1th April
Don't forget to make a reservation
For more information and to make a reservation please call 0 546 999 99 00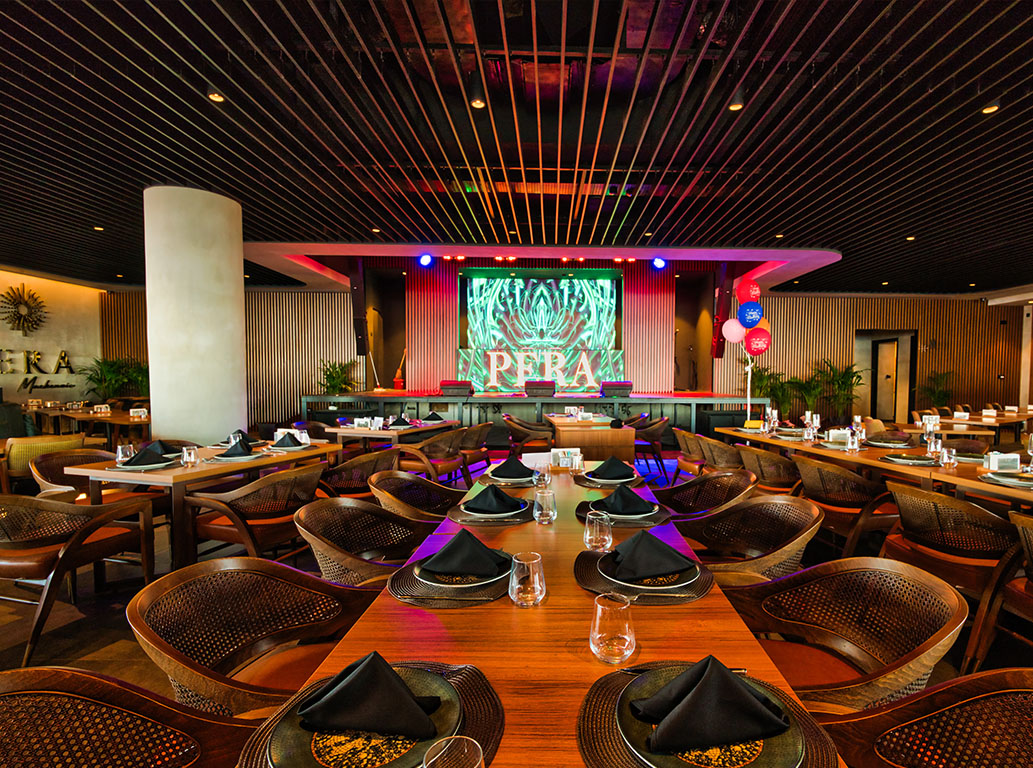 Dancing until midnight
Pera Mackenzie is fast becoming the place to be fun-filled nights with a discerning aura. Overlooking the stunning seafront, it is the most beautiful and the most popular new venue in Iskele...
Every Friday and Saturday night, in the Sleek surrounds of Pera Mackenzie Lounge, the Venue presents an inspiring line-up of An amazing Dj, performing an eclectic mix of electronic grooves across the musical spectrum to keep you dancing until midnight with various surprising Professional dance shows.
Roams beautiful spirits on the sunset breeze of the ancient civilizations of the mediterranean sea. The sensation of our musician's outstanding recital salon is a quality fine dining experience.
Tuesday, Wednesday, Thursday, Friday, Saturday - Live Music , Dance Shows and DJ Performance
Tuesday, Wednesday, Thursday, Friday, Saturday - Pool Side DJ Performance 04PM-06PM
Meet The Cast
Our team is made up of some of the most talented singers, DJ and dancers.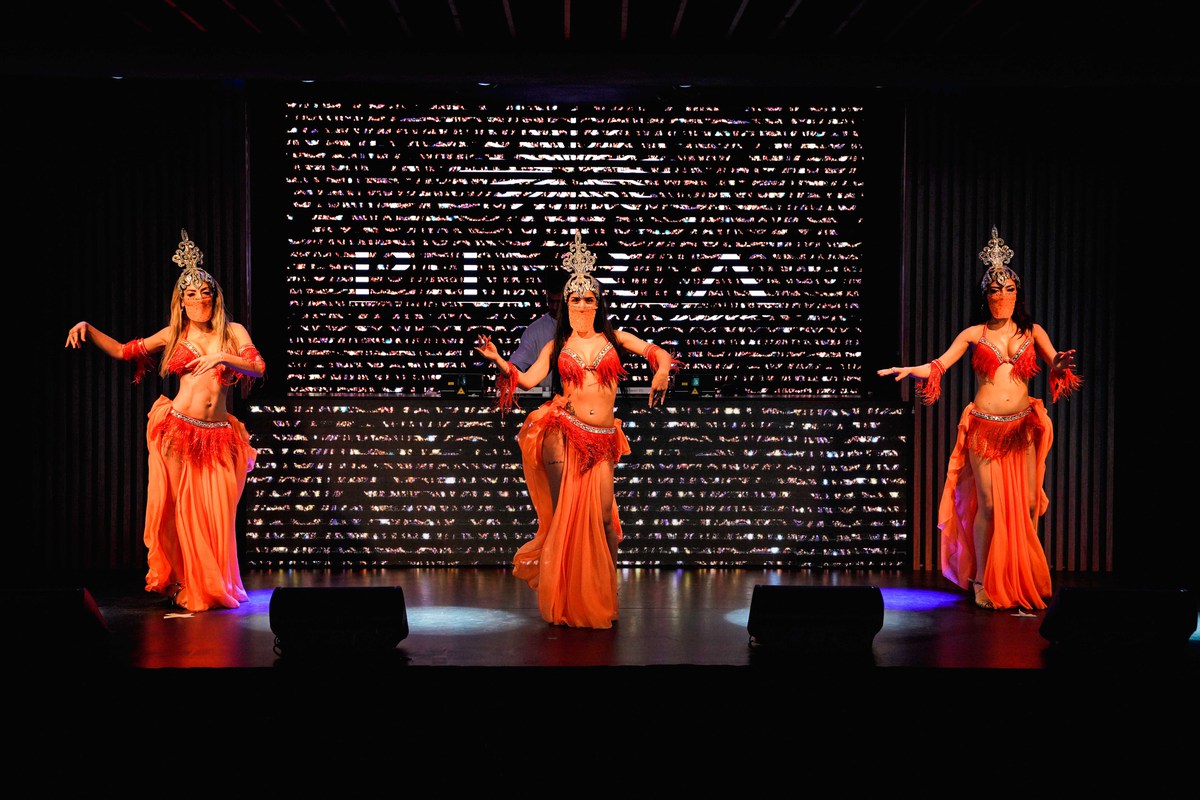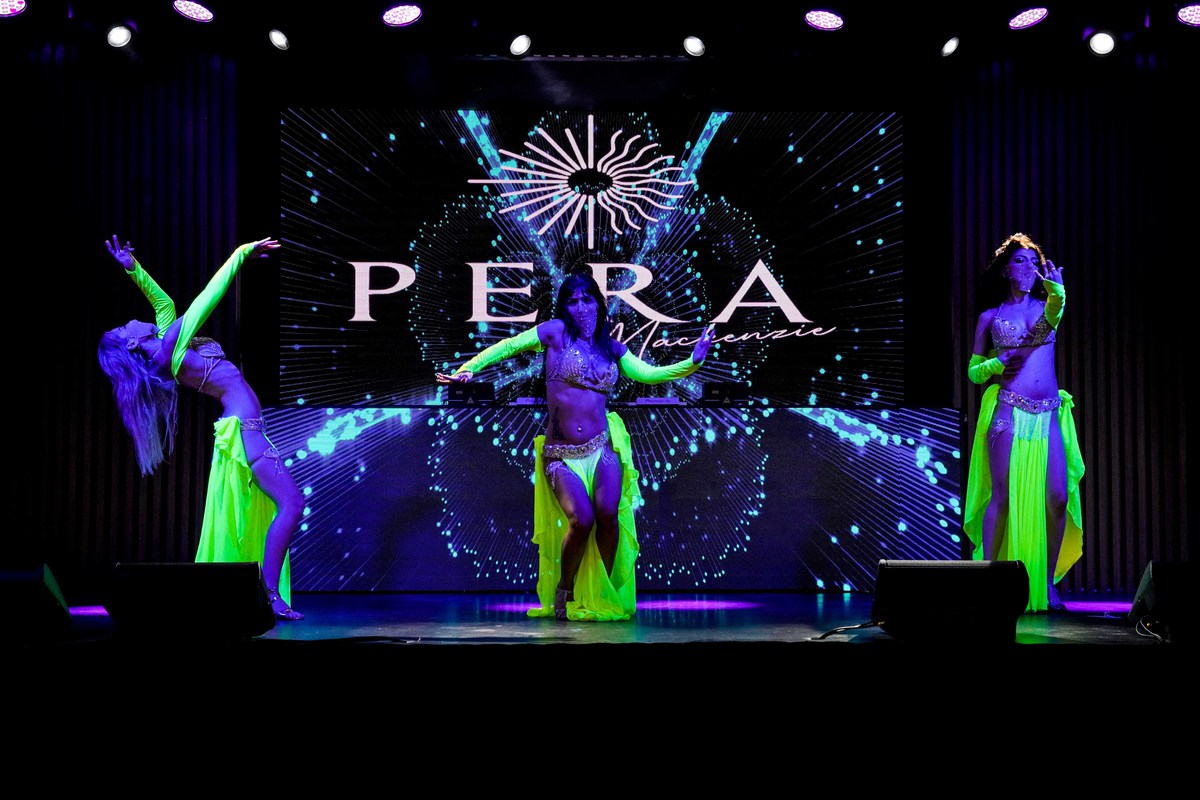 Location:
Palmiye Street No:5, Mackenzie,
Yeni Iskele / NORTH CYPRUS
Open Hours:
Monday-Sunday:
09:00 AM - 02:00 AM